Free shipping on orders above $198
Login
Log in if you have an account
Dont have an account? Register
Café
Start your morning with the best coffee on the island and a fresh-baked vegan or gluten-free delight at the Green Pineapple Café. 
Grab a smoothie after yoga class, and then kick off a night on Duval with an organic wine happy hour!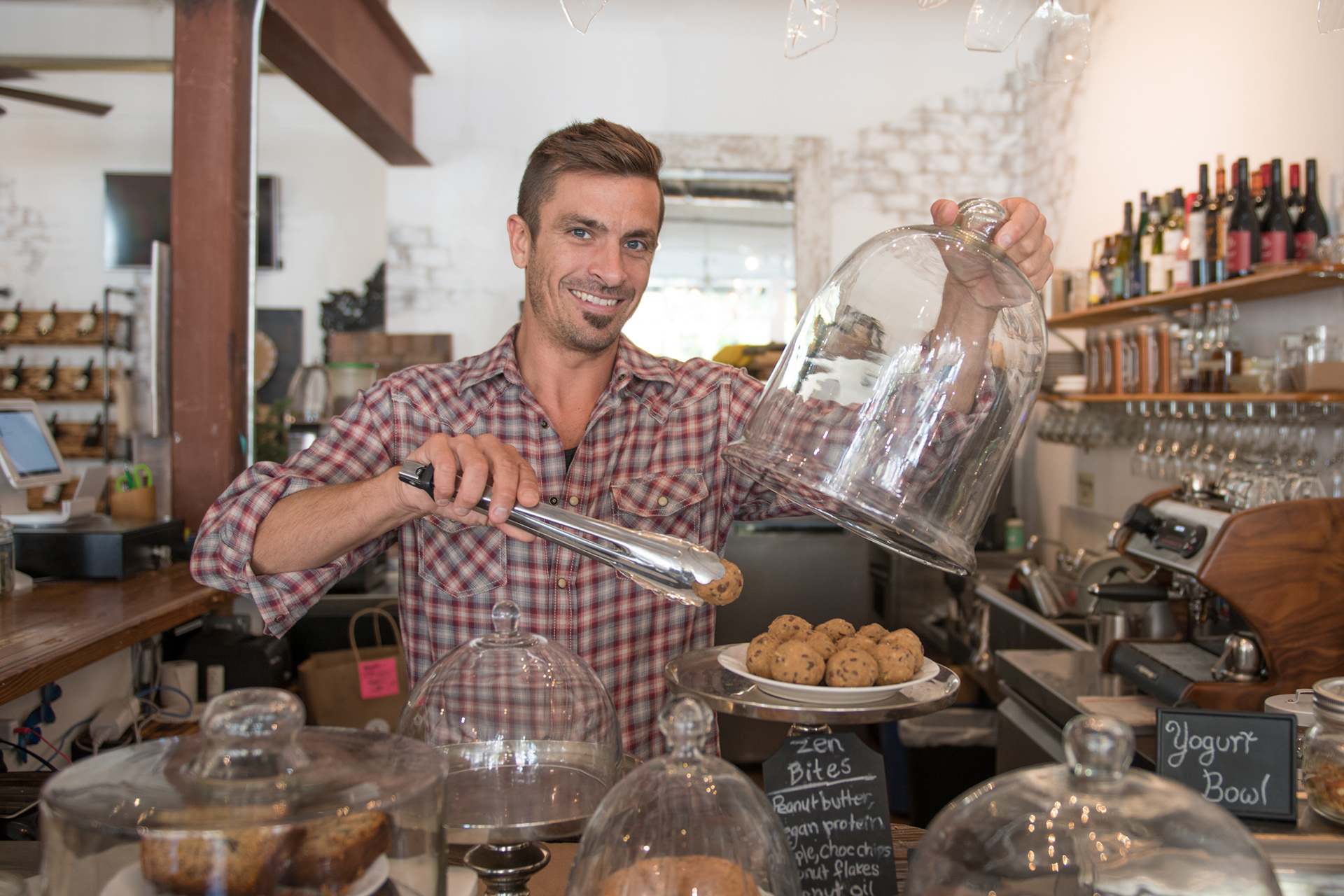 ORGANIC COFFEE

Nitro Cold Brew on Tap, 16 oz /   $6

Latte / $5

Cappuccino / $4

Macchiato / $4

Espresso / $3 single / $5 double

Americano / $3.50

Add Flavor / $1 each: vanilla, caramel, mocha, lavender, hazelnut, mocha mint

Choice of milk: organic dairy, coconut, oat, almond

BEVERAGES

Kombucha on tap, 16oz /  $8

Iced tea, Hibiscus Iced Tea, 16oz / $4

Hot Tea, 12oz. / $4

Chai Latte, / $5

Matcha Green Tea Latte / $5

Limeade, 16oz. / $4

 

SMOOTHIES & BOWLS

Green Pineapple /  $10

Our signature smoothie with banana, pineapple, spinach, and coconut milk.

Golden Pineapple / $10

The golden version of our signature smoothie with banana, pineapple, mango, turmeric and coconut milk.

Very Berry / $10

Chock full of antioxidants, this colorful smoothie is filled with blueberries, raspberries, strawberries, honey and coconut milk.

Smoothie Bowl / $12

Make any of the above smoothies a bowl with fresh berries, toasted coconut and granola

Smoothie Add-ins / $1

Peanut/ almond butter / avocado / chia seeds / flax seeds / protein powder

HEALTHY BITES

Avocado Toast / $10

GF toast topped with sweet tomatoes, sunflower seeds, sunflower sprouts and served with a side of kale salad

Spinach Salad / $12

With marinated mushrooms & tomatoes, shredded carrots, house-made Green Pineapple dressing, & sunflower sprouts, topped with crispy chickpeas.

Cauliflower Flatbread, daily selection / $12

Gluten Free cauliflower flatbread topped with fresh ingredients of the day

Daily Specials / price as marked

We offer a variety of daily and seasonal specials, including homemade soups, veggie pot pie, quinoa/veggie salads and more

Daily selection of baked goods / price as marked

A variety of fresh-baked, gluten free and vegan baked goods.

 
WINES

Enjoy our selection of carefully curated organic and/or sustainable wines.

Sparkling by the glass                 $9 / $24

Tiamo Prosecco (organic), Italy 

Whites & Rosé by the glass          $9 / $24

Tiamo Pinot Grigio (organic), Italy 

Santa Julia Chardonnay (organic), Argentina 

Paso a Paso Sauvignon Blanc (organic), Spain  

DR Loosen Dry Riesling (sustainable), Germany

Bonterra Rosé (organic), California 

Reds by the glass                          $9 / $24

Le Charmel Pinot Noir (sustainable), France 

Santa Julia Cabernet Sauvignon (organic), Argentina 

Santa Julia Malbec (organic), Argentina 

Paso a Paso Tempranillo (organic), Spain 

Wines by the bottle

Choose a bottle from our vast selection of worldly wines, including delicious organic and sustainable wines from the finest wine regions in the world. Price as marked.

SIGNATURE DRINKS

Green Pineapple Mimosa or Classic Mimosa / $10

Our signature mimosa or the classic version with organic Prosecco and orange juice

Frosé / $10

Cool off with our organic rosé blended with strawberries and served frozen

Margarita / $10

A visit to Margaritaville is not complete without one...

Bloody Mary / $10

A morning or all-day classic, served mild or spicy

BEER & MORE

 

Copper Tail "Independent" Pilsner / $6

Copper Tail "Free Dive" India Pale Ale / $6

Copper Tail "Night Swim" Porter / $6

White Claw Hard Seltzer / $6